Unde cum cand?
Joi , 31 Decembrie, 22:00
LOCAŢIE SECRETĂ
"Tonight's December thirty-first,
Something is about to burst.
The clock is crouching, dark and small,
Like a time bomb in the hall.
Hark, it's midnight, children dear.
Duck! Here comes another year!"
― Ogden Nash, collected verse from 1929
În ultima zi din an, ne adunăm, prieteni şi străini, pentru a celebra împreună un nou început, o nouă poveste, o nouă cină…
LA CE SA TE ASTEPTI
Revenim în locul care ne-a adus cei mai mulţi fluturi în stomac, locul ales de voi ca fiind cea mai frumoasă locaţie WeDine din acest an. Şi întindem o petrecere, croită după chipul şi asemănarea noastră. Vom sta la masă, aşa cum se stătea pe vremuri, să se aşeze şi să tihnească. De festinul nostru gastronomic se va ocupa Nicolai Tand, care ne va răsfaţă cu carisma sa într-un spectacol cu live cooking de zile mari. Vom mânca bine, vom bea bine, vom petrece bine, să ne meargă bine tot anul. Îţi vom da licori să te înnebunească de cap şi ritmuri dansante care să pună totul în mişcare.
*SPATIU DE FUMAT AMENAJAT IN EXTERIOR
MENIU FESTIV conceput şi realizat de Chef Nicolai Tand & Echipa de la La Cantine de Nicolai (TO BE ANNOUNCED)
MIDNIGHT SNACKS
WINE PAIRING (câte un pahar de vin din colecţia S.E.R.V.E. pentru fiecare dish în parte)
MIDNIGHT CHAMPAGNE (o cupă de şampanie la miezul nopţii)
WATER & COFFEE (espresso Nespresso, apă plata Aqua Panna, apă minerală St.Pellegrino)
DJ SET semnat Tzuc
THE EXTRAS (elemente care vor face parte din seară şi pe care le păstrăm în cutia cu surprize)
COST: 599 Lei*
*pretul nu include alte bauturi alcoolice, in afara wine pairing-ului si a cupei de sampanie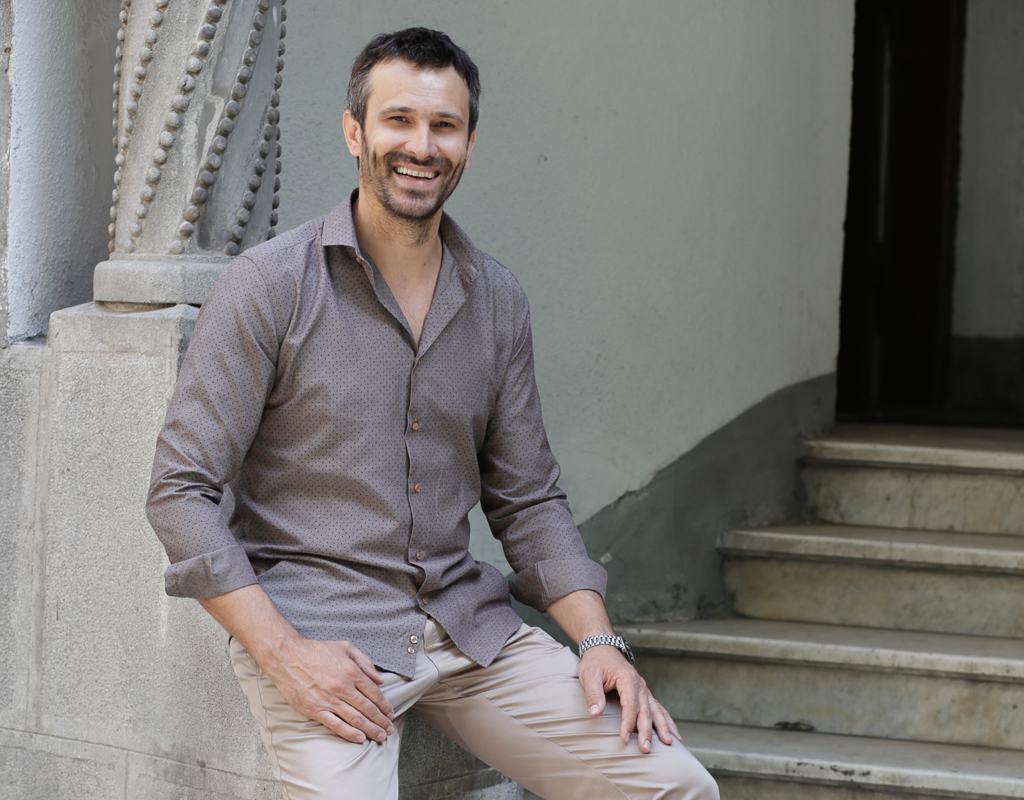 Nicolai şi-a şlefuit pasiunea pentru gastronomie în Franţa, unde a petrecut peste 10 ani, cei mai mulţi dintre ei sub umbrela unuia dintre cele mai apreciate restaurante pariziene, celebrul "La Cantine du Faubourg". Entuziast al inovării în bucătărie şi un perfecţionist, Nicolai este acel chef care îmbracă bucatele în poveşti fascinante, care atacă toate simţurile, cucerindu-le pe rând. Pentru Nicolai, farfuria trebuie să fie mereu un regal al simţurilor şi o încântare pentru ochi. Perioada franceză a fost o şcoală fabuloasă, dar gastronomia rafinată trebuie să fie găsită peste tot, nu doar în boemul Paris. Astfel a apărut în inima Bucureştiului, unul dintre cele mai deosebite restaurante high-class, celebrul "La Cantine de Nicolai" (www.lacantinedenicolai.ro).