"Blessed be you, mighty matter, irresistible march of evolution, reality ever newborn; you who, by constantly shattering our mental categories, force us to go ever further and further in our pursuit of the truth."
― Pierre Teilhard de Chardin, Hymn of the Universe
Facts
A Date:  November 30 | An Hour: 8 PM SHARP
The Story
This is a story of matter and materiality, both material and immaterial.
We found this place… and we were inspired. So raw and simple, yet with an intriguing purpose, that brought us to this idea, of concrete matters, of shapes and textures, approaches and styles.
We will dine, as we always do, but let us not dine without thinking and trying to answer a fundamental question: what matters most?
THE PROPOSAL
Join us for dinner.
A simple proposal that earned its inflexibility after 3 years of passionately creating unconventional dining concepts.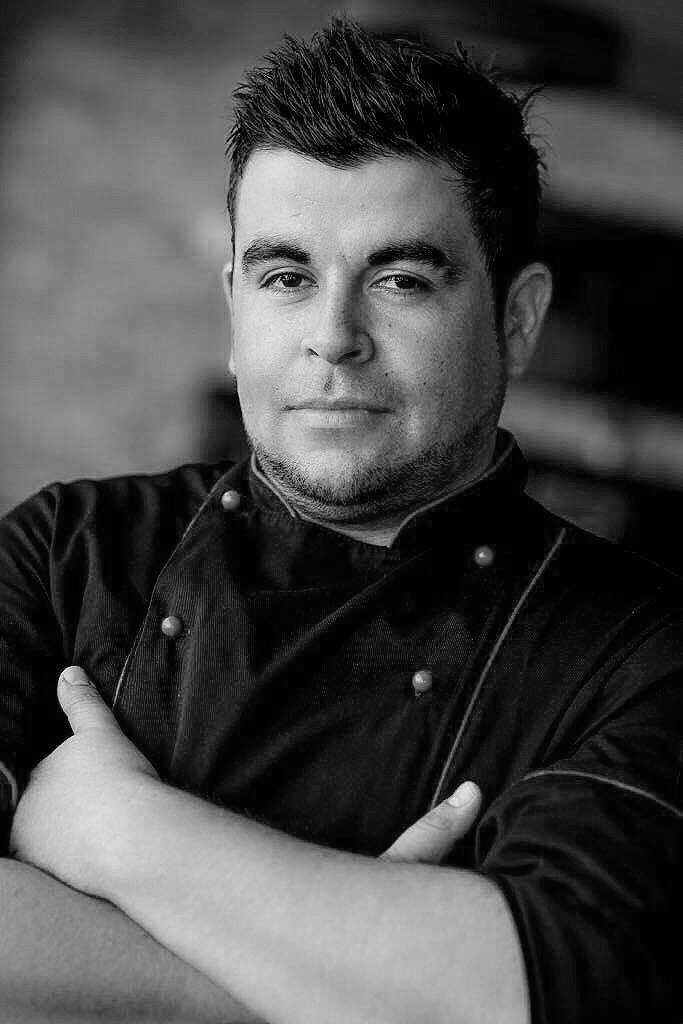 Cesar Alonso Velasquez Baez
Cesar was the Head Chef of the Republic restaurant, in Denia – Alicante, cooking for customers like Gordon Ramsay and Quique Dacosta, 3 Michelin starred Chefs. Dacosta (this Alain Ducasse of Spain) was a regular of the house. After leaving Spain, the road took him to Romania, where he cooked at Le Premier – Constanța, Le Consul – Bucharest and Gargantua – Bucharest.
For the Wedine Dinner, he created a 4 dishes menu, each dish having specific roots in his past, from childhood memories to the bond with Europe.
WHAT'S INCLUDED
The 4 dish menu – live cooked, the alcoholic welcome drink, Nespresso coffee, Vittel & Perrier waters, live operated background music and an overall memorable & absolutely unconventional experience.
NOT INCLUDED
The alcoholic drinks, cocktails & wines, that will be purchased on the night of the event.
DRINKS MENU
The drinks menu will be sent to the diners a few days before the event, via e-mail, for information & online purchase.
LOCATION
The location is secret and will be revealed only to the diners the day before the event via email – please make sure to provide the correct mail address.
RESTRICTIONS
The access to the event is +18 (years old) limited!
LIMITED
The seats are limited, so please complete the payment process after filling the booking form – your seat is booked only after the payment is finished.
CONTACT
we@wedine.club
0756 424 005
The day before the event, we will reveal via email the secret address where we shall meet to dine.
If you haven't received the e-mail in your Inbox, please check the Spam.
Come in, take a seat at the table and enjoy the experience!