Let's Live Suddenly Without Thinking
A DINNER, A POEM
SLIGHTLY INSPIRED BY THE BRUTAL UNIVERSE OF POET E.E. CUMMINGS
"let's live suddenly without thinking
under honest trees,
a stream
does.the brain of cleverly-crinkling
-water pursues the angry dream
of the shore. By midnight,
a moon
scratches the skin of the organised hills"
― E.E. Cummings
FACTS
A Date: June 22nd
An Hour: 8 PM sharp
A Purpose:
Be part of a poem, a poem that is both brutal and soft, both avant-garde and traditional,
both free verse and yet… a recognisable sonnet.
Like an E.E. Cummings strophe, that once read, will stay with you for-only-ever.
A Menu:
Alex Petricean, the terrible boy of the Romanian new-age cuisine, is back in town and in our lives with an artistic solo culinary performance.
THE PROPOSAL
Let's Live Suddenly Without Thinking
Let's ride the town holding eachother's hands, let's climb the floors running with our eyes wide shut, let's meet inside a poem written a long time ago, and rewritten this day for us to meet inside a poem, with our eyes wide open, after climbing the floors and running the ceilings and riding the town while holding eachother's hands.
We shall not feed you with food, but with emotions. So do not let us drive alone…
THE PLACE
"somewhere i have never travelled, gladly beyond
any experience"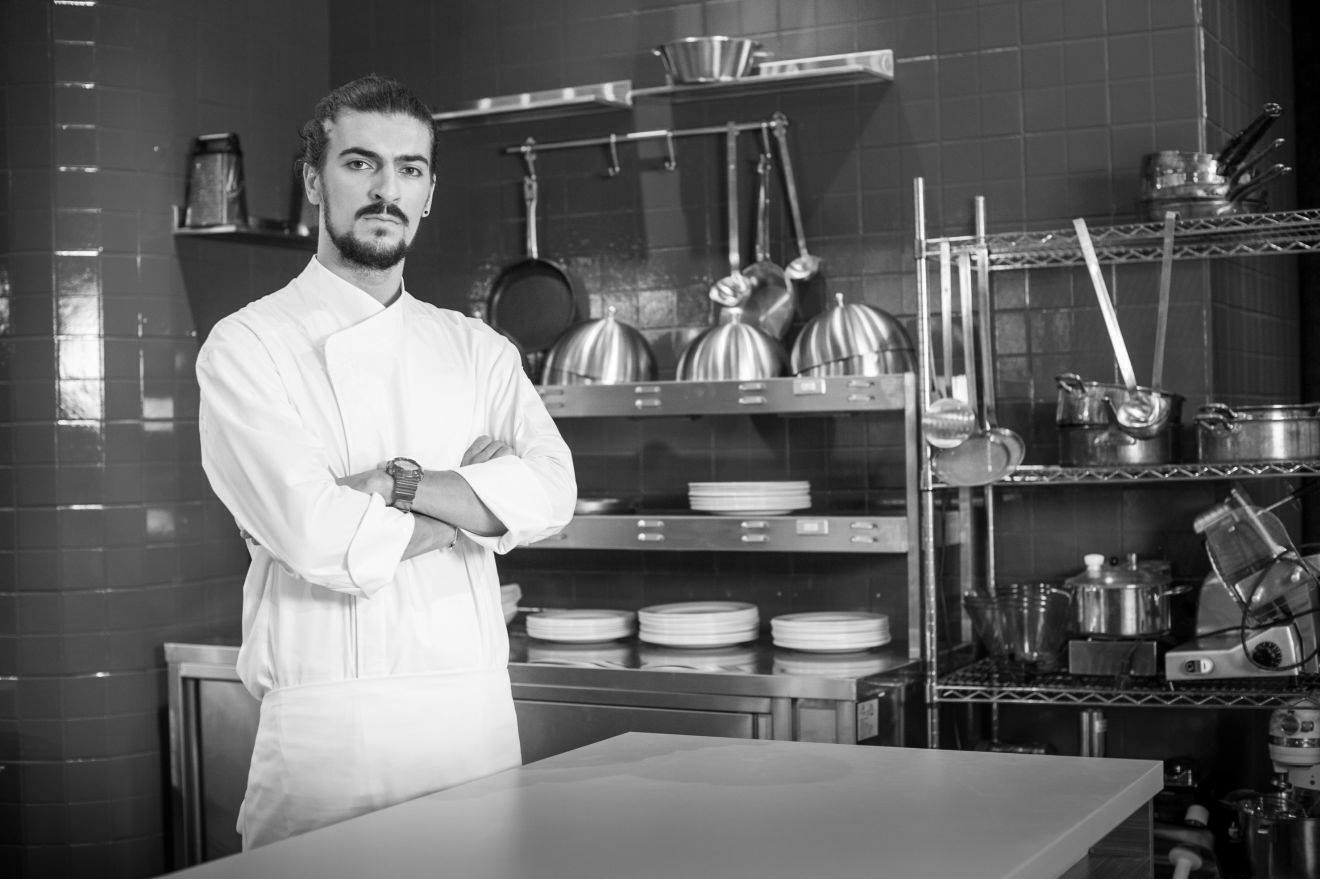 After two years of wandering the world and the kitchens of top ranked international restaurants,
this terrible boy is back in town and back in our Kitchen Lab.
Some of you may be familiar with his culinary talent, as Alex signed 3 Menus for WeDine, back in 2015. But there is much more to say about this fellow, as his gastronomical background is pretty impressive.
SPECIALISATION STAGES
La Trota – Italy (2 Michelin stars)
Frantzen – Stockholm (2 Michelin Stars / No. 23 in The World's 50 Best Restaurants 2014
)
La vie – Germany (3 Michelin Stars / Grande Table du Monde 2016)
Geranium – Copenhagen (3 Michelin Stars / No. 28 in The World's 50 Best Restaurants 2016
)
AMASS – Copenhagen (No. 66 in The World's 100 Best Restaurants 2015
)
Borago – Chile (No. 36 in The World's 50 Best Restaurants 2016)
Central Restaurante — Peru (No. 4 in The World's 50 Best Restaurants 2016)
Quintonil – Mexico (No. 12 in The World's 50 Best Restaurants 2016)
AN INTER(N)VIEW
1. The most remarkable reference in your professional background as a Cook?
I had the opportunity of working with some of the best chefs in the world, including Chef Virgilio Martinez of Restaurant Central from Lima (Peru), currently ranked as the 5th in the World 50 Best Restaurants Top and Martinez awarded with the title of Chef of the Year in 2017.
2. Your culinary approach in 3 words:
Minimalistic & "wanderlust-ed", but nationalistic at the same time.
3. The taste of your childhood:
I cannot forget my grandfather's "Maramures" styled breakfast – cold polenta with hot milk infused with coffee seeds. Strangely and curiously delicious, very relevant for my culinary approach.
4. Assuming you were invited to create the menu for the festive dinner of the Nobel Prize Gala, what main course would you propose?
Tataki of Danubian carp with fermented barley crust, polenta cooked in fish broth, "saramura" spicy sauce and smoked carp cheeks sarmá.
5. What is the story of the Menu created for the 22nd of June WeDine dinner-event?
This menu is a manifesto of my modern approach of the traditional Romanian cuisine. Local flavours are updated and uplifted, but the flavoured memories of our childhood are present and un-compromised.